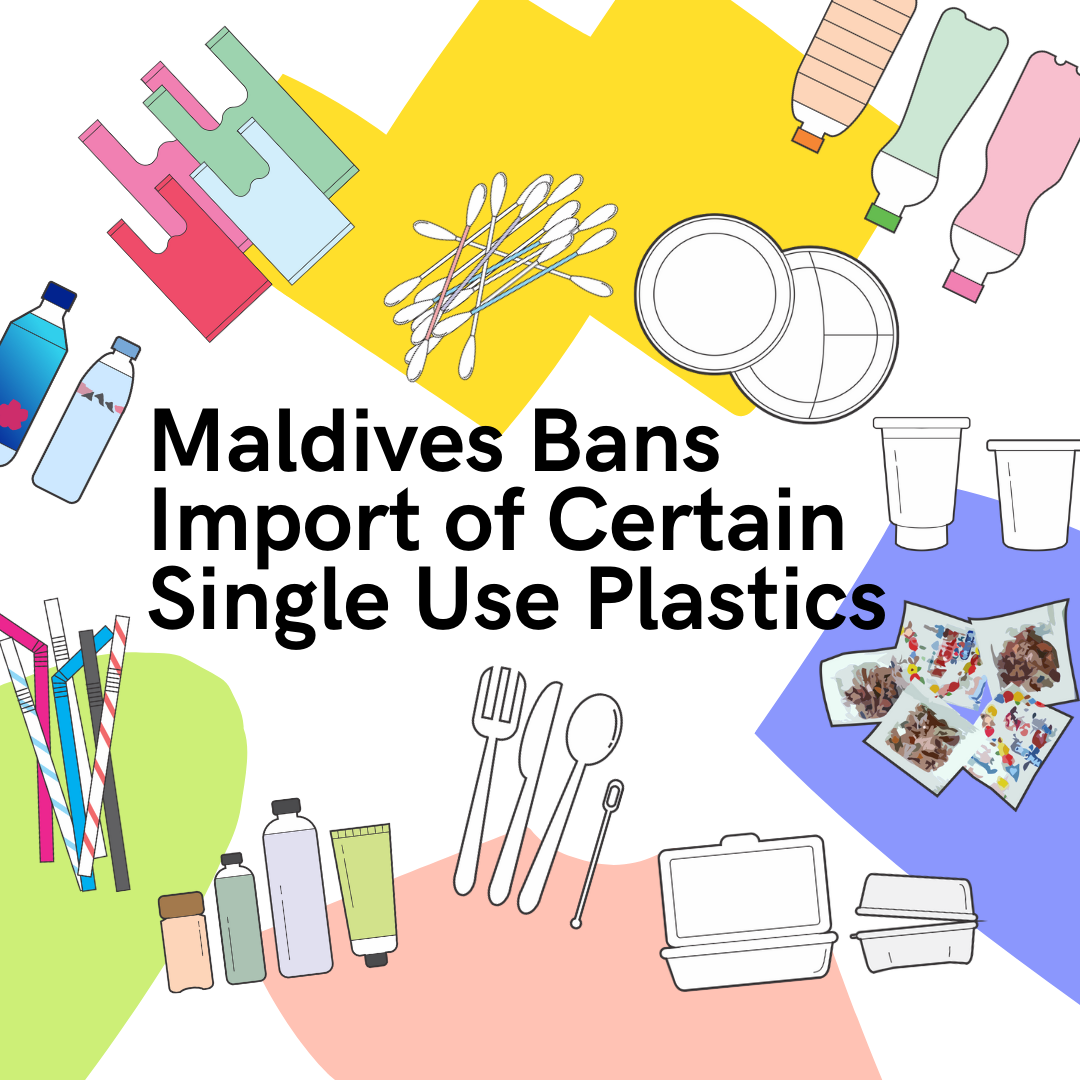 The Maldives has been very slowly working towards Single-Use Plastic Phaseout by 2023. The president made the official announcement on the 19th of September 2019 at the United Nations General Assembly
"We are seeking to completely phase out our usage of single-use plastic by the year 2023. This will be one of the most far-reaching and ambitious plastics phase-out plans of any nation on Earth," the President told the UN General-Assembly. 
To this end, the government has announced the first steps in the phaseout plan. This includes import bans and restrictions on certain single-use plastic items to the Maldives.
By June 1, 2021, the following items will be prohibited to import: drinking straws; plates, cutleries and stirrers; Styrofoam lunch boxes; 30×30 cm carrier bags; betel nuts in plastic wrapping; below 250ml coffee cups; cotton wool buds; 50 ml and smaller toiletry bottles; and, below 500ml PET beverage bottles. After December 1, 2022, importation of carrier bags below 50-micron thickness; 50-200 ml toiletry bottles; and, one-liter PET beverage bottles, will also be prohibited.
1st Round of Import Bans Comes into Effect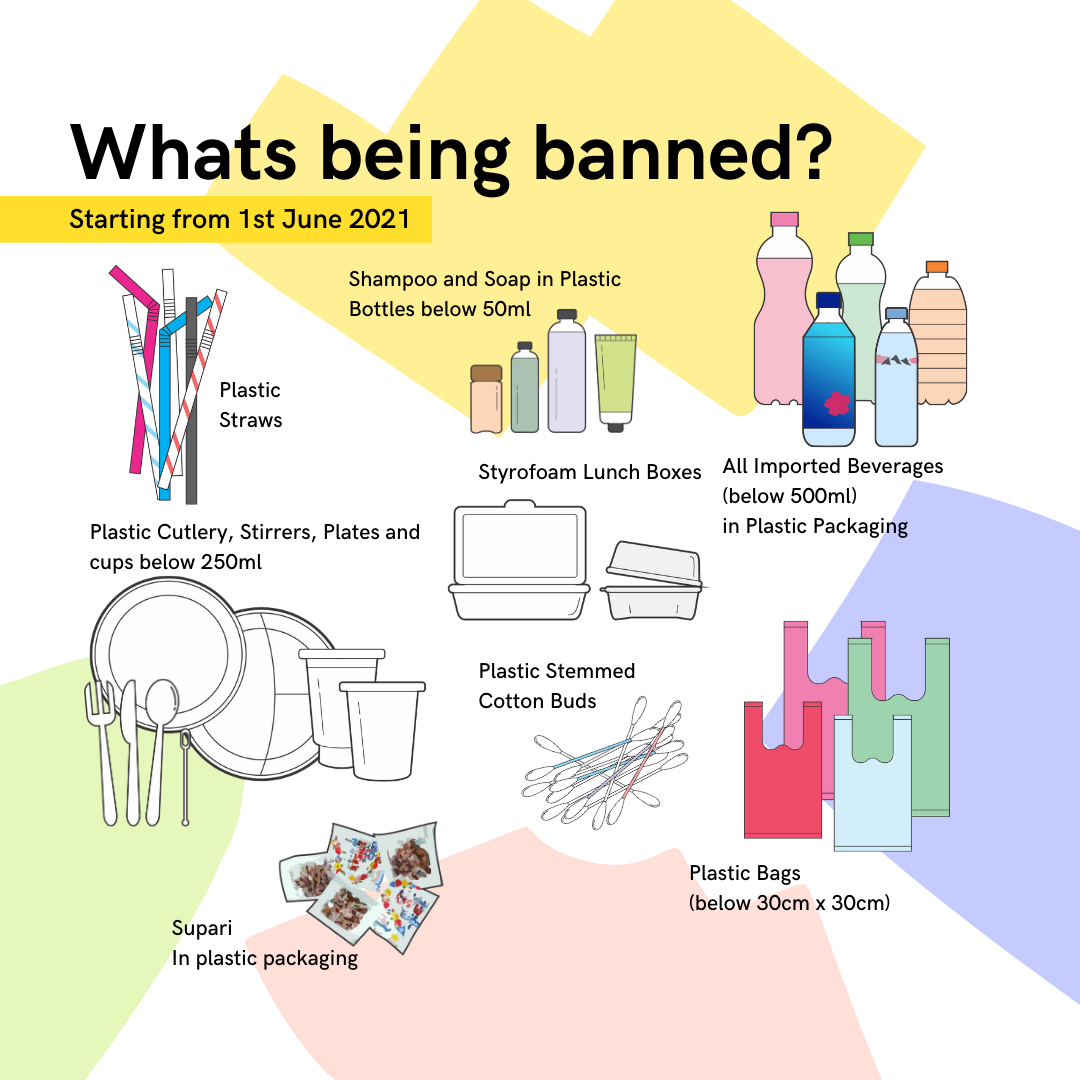 2nd Round of Import Bans Comes into Effect
3rd Round of Import Bans Comes into Effect